Hello monkeys! A few months ago, I thought it would be cool to hold a Amano sticker contest give out some free art to the biggest Amano supporter out there. Well being the captain, the head honcho, The big cheese, the big ballerz, la papa grande… the all around "the man" in this spot on the world wide webs I am happy to announce a winner!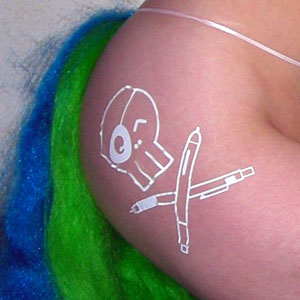 Miss Bettysioux Tailor!
She not only came up with a hellsasexay way to show off the Amano skull and artbones but she went all out and did it in costume! And did I mention she even sent her entry on time??! Yup, she rules the school yo! Mad respect grrl!
The next Amano contest is in the works, so stay tuned u webmonkeez!
Also, I still have some spots open for Free Sketches.
Yup FREE! Oh you're looking for a catch… ok there is one. You have to purchase a 2008 Amano calendar ($15US+S/H)
to get one. Yeah its a steal! I need to free up some valuable realestate here so all boobies MUST GO!!
Summer is not over yet kiddies, so make sure you stay cool. Stock up on all teh essentials, like delicious, frosty otterpops: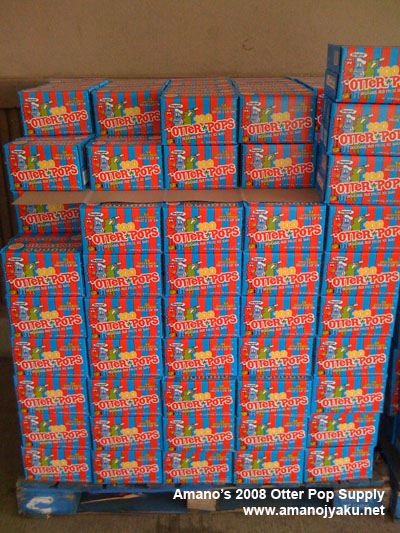 Oh and remember to drink lots of water is you drink lots of rum!
One love,
—>Amano