Hope everyone had a fantastic Christmas holiday and is looking forward to bigger and better things this 2009!!
Well countdown… one month until New York City Comicon! I'll have some prints for sale and will definitly taking commissions for anyone interested. Drop on in!
Speaking of commissions, I'm having a Valentine's Day Commission special until early Feb! Treat yourself to a little something special or make that special someone in your life feel extra saucy!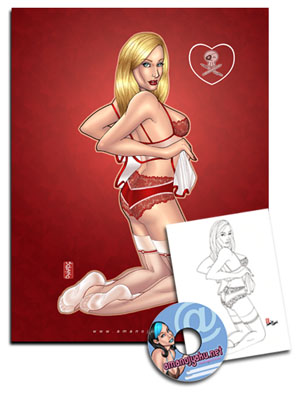 Ordering is simple, just follow this link to my Online Shoppe! It will be the first item in the list. When you do place your order make sure you drop me an email so we can work over the details of the piece you want. Can't wait to see what you guys come up with!
Boo Boo Kittyfuck!
—>Amano