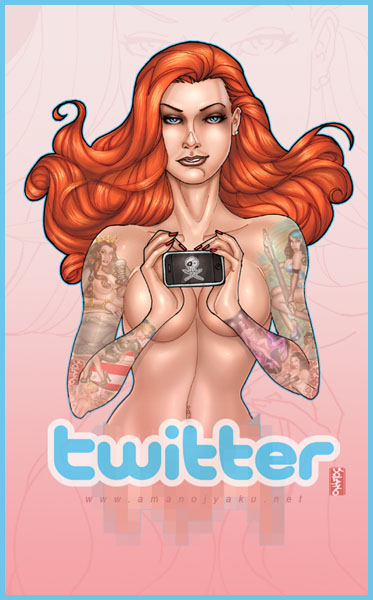 ……………………………………………………………………………………………..
Its been a while since I've updated my website with news. And I blame Twitter for that, NOT porn. Ok, porn had a small hand in it, but I forgive her. Speaking of Twitter. I thought it would be a great idea to put this social application to good use for something other than my daily nonsense by starting what I call the "TwitterSketch". Basically, A TwitterSketch is a quick 15 minute freehand sketch done on a 3×5″ index card that looks a little something like this: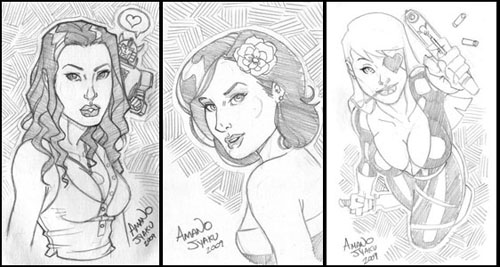 I know I posted something about this some months back on my MySpace blog. But thought it would be a good idea to make it official here at the site. This is a fun way to interact with everyone and work on my drawing at the same time.
Amano how does it work? First you have to be a Twitter member. No brainer there, right? Then follow me on Twitter and periodically during the week I will make a tweet where I bring up a topic and/or question and take a certain amount of requests for TwitterSketch ideas. The first (true Amano) Twitter followers that @ me back with their request get it drawn. Simple see?
And once I get enough really good sexy pinup TwitterSketches together, I will put em together in a cute little sketchbook early next year. This project will hopefully go on till the end of the year or until i run out of rum or until I die from another bad Tarantino film.
So keep your peepers open and get those tweet buttons ready!!
Peace&rum,
—>Amano