Well the dust has settled from a crazy week. So I'm taking a little computer coloring break to give everyone a big THANK YOU for coming out to support the Amano pinup revolution at the  Emerald City ComicCon in Seattle! The Force is strong in this show! Con goers were the first to check out my latest pinup the "Rum Runner" (yes, that is my sock monkey Spicy McHaggis as her first mate):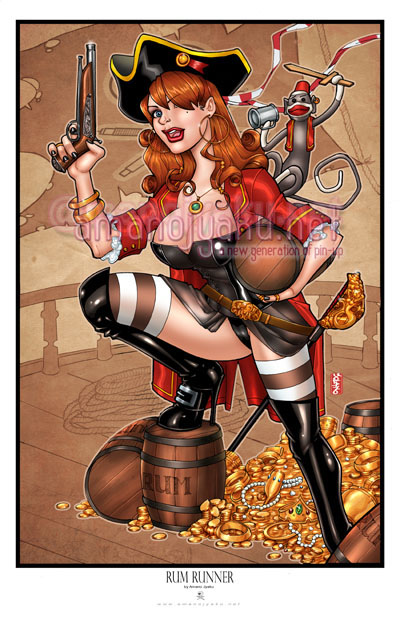 I know a lot of you couldn't get out to con so I'm making her available for purchase in my online shop. I'm also throwing in a little incentive: anyone who picks up a print before April 1st will have their name put in a raffle for a free sketch. Winner will be announced April 2nd. Here are some of the ones I did at ECCC last weekend: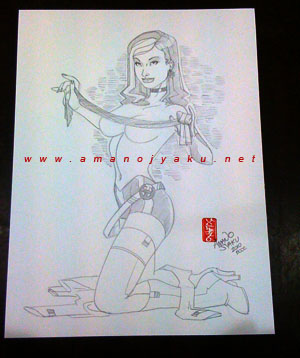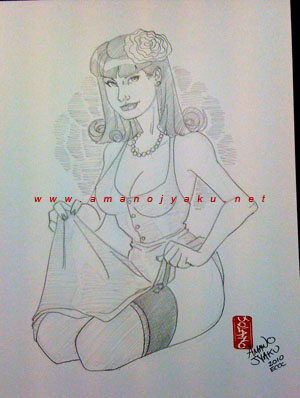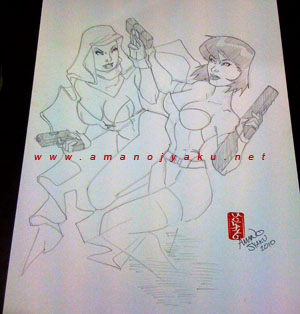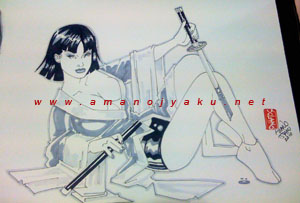 So make sure you order yours today! Ok, gotta get back to the drawing board…
Stay sexy intrawebz,
—>Amano
P.S.
Keep your finger on the pinup pulse at: http://twitter.com/Amano_Jyaku