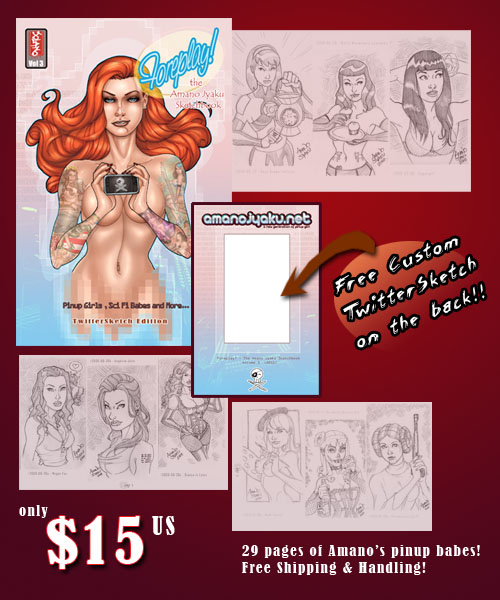 Yup, its finally here!! Check out the Amano Jyaku 2011 TwitterSketchbook!! My year long project finally complete!  Pinup babes galore… all tweeted by YOU the Amano fans! Update: Free S&H promotion is over.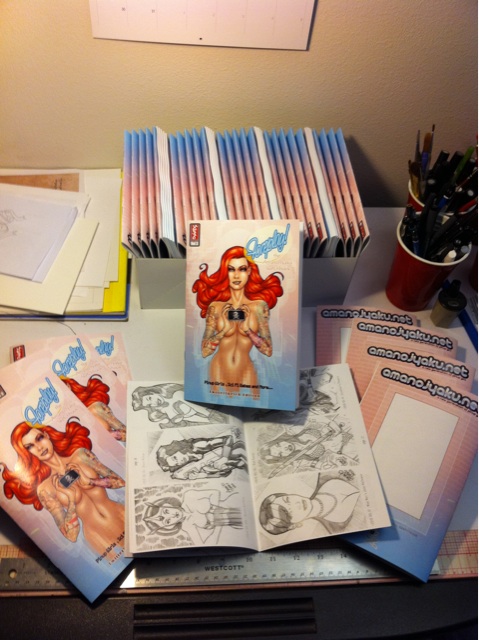 I have to admit I really dig seeing all the images I sketched put together sequentially into one book! I'm amazed, not only by the response, but by how many sketches I ended up doing. There are some really neat ones in there… characters I wouldn't have normally had drawn.
I'm looking to debut these babies at this year's Emerald City Comic Con in Seattle March 4-6th! This will be Seattle's biggest comic book convention YET! I will be there all three days… drawing, drinking and loving life! Mark your calendars and spread the word!
I think you all will love it. In fact, I'm including with each purchase your very own TwitterSketch on the back of the book… JUST FOR YOU!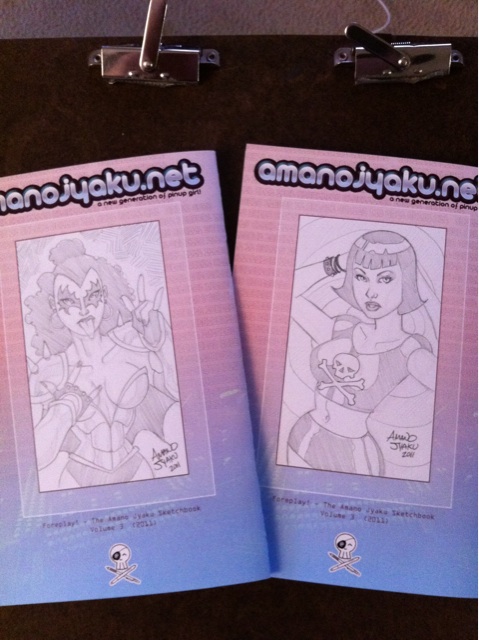 Please let me know if you have a specific request by putting it in the "TwitterSketch Request" field when placing your order. Please be very specific! Visit my Online Shoppe to purchase!
The custom sketches take time to complete so please be patient! It will be worth the wait! I will also be scanning in all your sketch requests to share with all my loyal art monkeys! So Stay tuned!