Guess what Seattle??!!
Next weekend March 4-6th, 2011, the Washington State Convention Center is gonna explode from nerd overload (yes, there is such a thing, look it up) because its time for the Emerald City ComicCon! This year's show looks to be bigger and better than last year… yea, THREE days!
I'm excited to be there this year. In fact I'm debuting a limited edition Catwoman print, ECCC attendees get first dibs on it: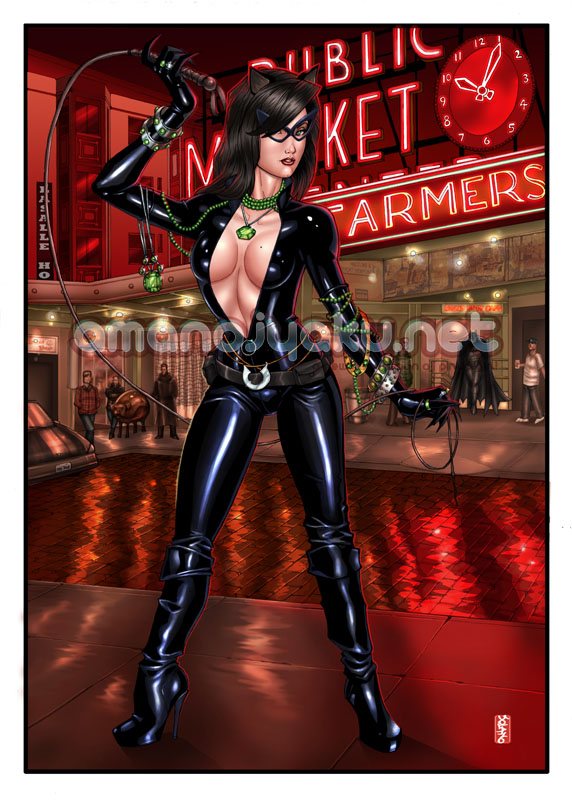 I will also have 2011 Amano Sketchbooks available and yes each purchase comes with a free sketch! So make sure you swing by Artist Alley (Table I-10) and check out the pinupy goodness! There will be babes, rum and maybe even a sock monkey or two?!
I'm stoked, hope to see you all there!!
Peace&Rum,
–>Amano