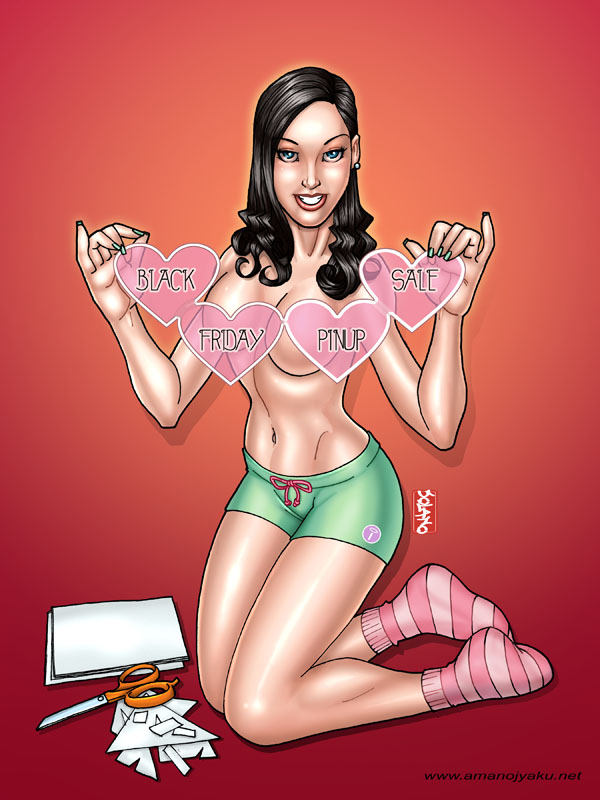 Happy holidays fellow pinup fans!
I hope everyone is enjoying the holidays with good food and good people. I decided to go nuts today and offer a 50% off sale of all my online shop's items. Yes this includes all commissions items as well (limited to the first 10 customers – first come first serve, so act now!). I know its crazy but its a "thank you" to everyone for all you loyalty and support for the last decade. No waiting in line in the blistering cold to try and get a deal here. All orders to arrive before Christmas!
How do I get my discount?
Simple just visit my StoreEnvy and use sale code "thankyou" before Friday December 2nd, 2013 midnight PST.
Please help me spread the word by liking and retweeting! I look forward to seeing your commission requests!
Keeping things sexy since 2000!
–>Amano