I didn't quite make it to the full official Hump Day post. This is more of an after humpage if you will. And of course what they say is true its better to have humped and lost than not to have humped before… didn't think I'd get all poetic on your ass huh? Well its prolly cuz its almost 2am and the Space Madness is setting in.
Well its pretty damn cold here in the Pacific Northwest. I've been strung out on delicious lattes! I'm seriously considering hiring my own barista (barista = sexy lingerie clad coffee making babes, for those of you just tuning in)! But I can't… my sockmonkey Spicy McHaggis is a very bad monkey who can't keep his hands/tail to himself! Remember those delicious rum flavored chocolates I got from Carla Gugino this Christmas: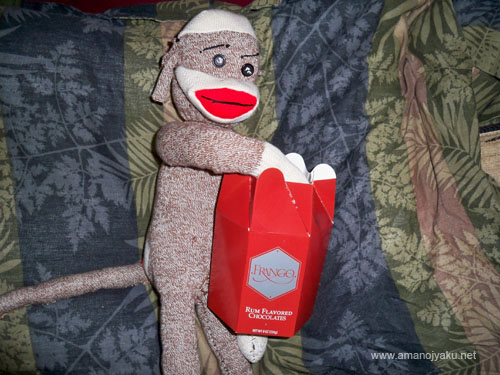 All gone!!! Dat muddahfugga! >_<
I digress.
I was very excited to see this week my DeviantArt page broke the 100,000 visitor mark! So as a big thanks to everyone who wandered into my site I made a special DeviantArt pinup: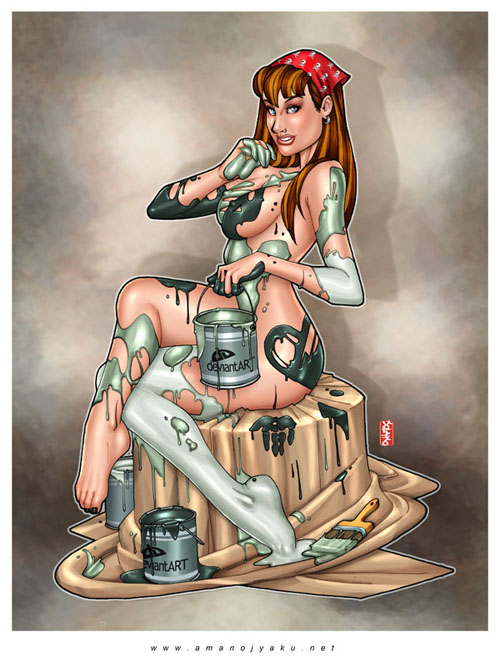 Also an update on my Valentine's Day Commission Special I posted on my last blog entry… I decided to set the cut off day to Feburary 14th or until my list is filled. Ye ole list is getting pretty full so if you are thinking about getting one… do eet… cuz I'll have to close it off before I pass out from all the drawing!!
I wish everyone a great rest of the week and an awesome and inebriated weekend! Cheers!
—>Amano