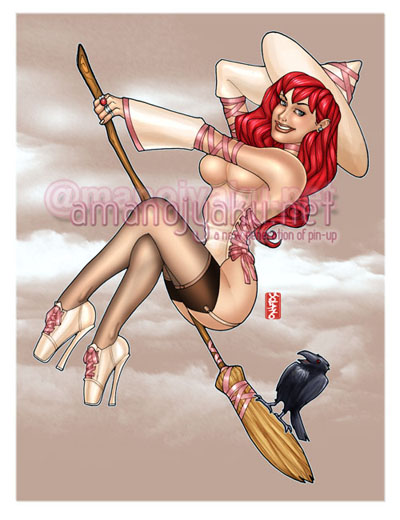 Just a quick update of a few things going on in Amano-land! First off, there are new images up for all your tubers out there. Click on my "CILM" link on the right and check em out. There's a copy Halloween ones in there for good measure!
Next, I've got a special going on for my Deviant Art gangsters! What is it you say? Well you are going to have to A.) Sign up and become a Deviant Artist (don't need to draw but you do need to appreciate art) B.) Read my latest blog entry there. See simple? Even an art monkey can do it (I know "I" have tried).
I'll be in Texas the first week of November for Wizard World. I'll be posting more about this in detail once the time gets closer. woot!
Summer comes to a close. We loved you Summer! It was great while it lasted. But Autumn is here now and she's a sexy red/orange haired maiden who doesn't seem to mind the how nippy it is outside. Nippy! Yeah I said it.
Later gators,
—>Amano
P.S.
Send more rums!