Shiggity swass all!
So I'm still working on my watercoloring. I'm still learning, still
gaining confidence using this media. I like how it forces me to not
rely so heavily on the "undo" button, haha. *shakes fist @ Photoshop*
This is a piece I finished last night of the very lovely Angela Ryan: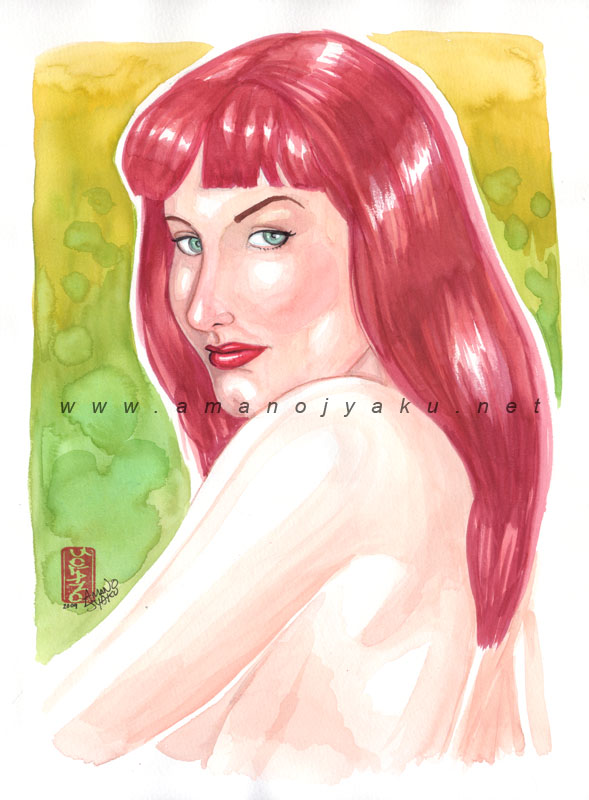 Another
thing working with watercolors has forced me to do is work bigger. Most
of my illustrations are under 11×17″ size. This one is 9×12″ but it
feels like i crammed it in there. All part of the learning process i
suppose.
Peace&rum,
—>Amano
P.S.
Reminder: If you are interested in getting an Amano Pinup
commission, take advatage of the discount pricing. Click here link for
more info!